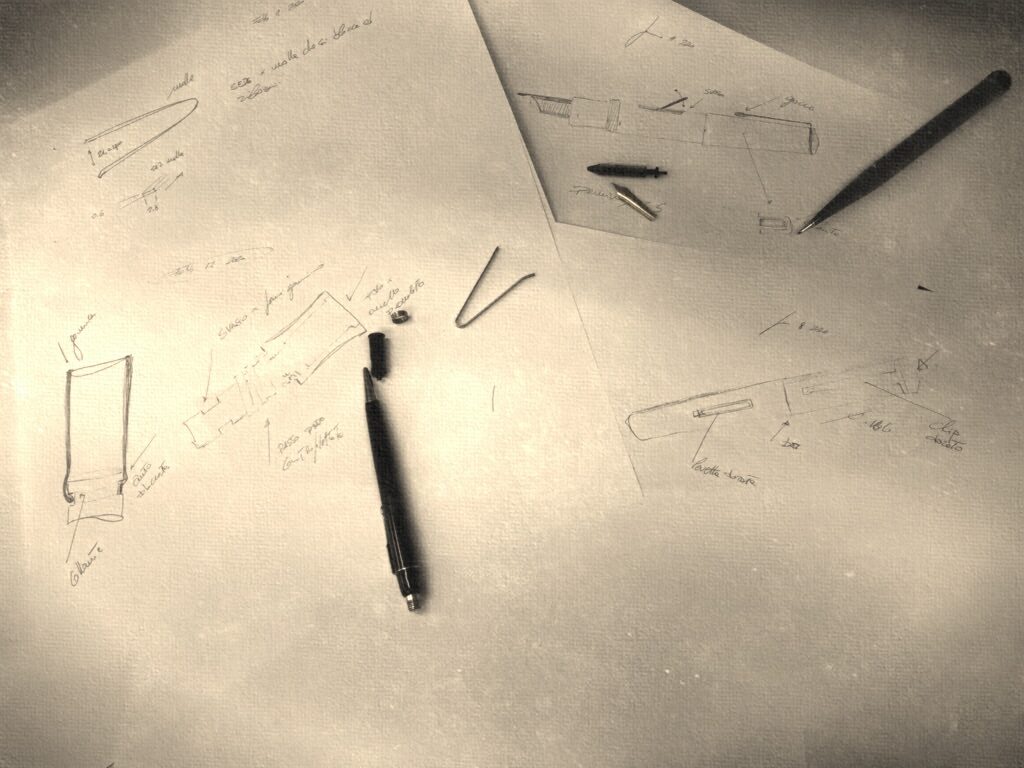 Each project begins with a pencil hand drawing, the first step needed to materialize the dream of giving life to a new pen.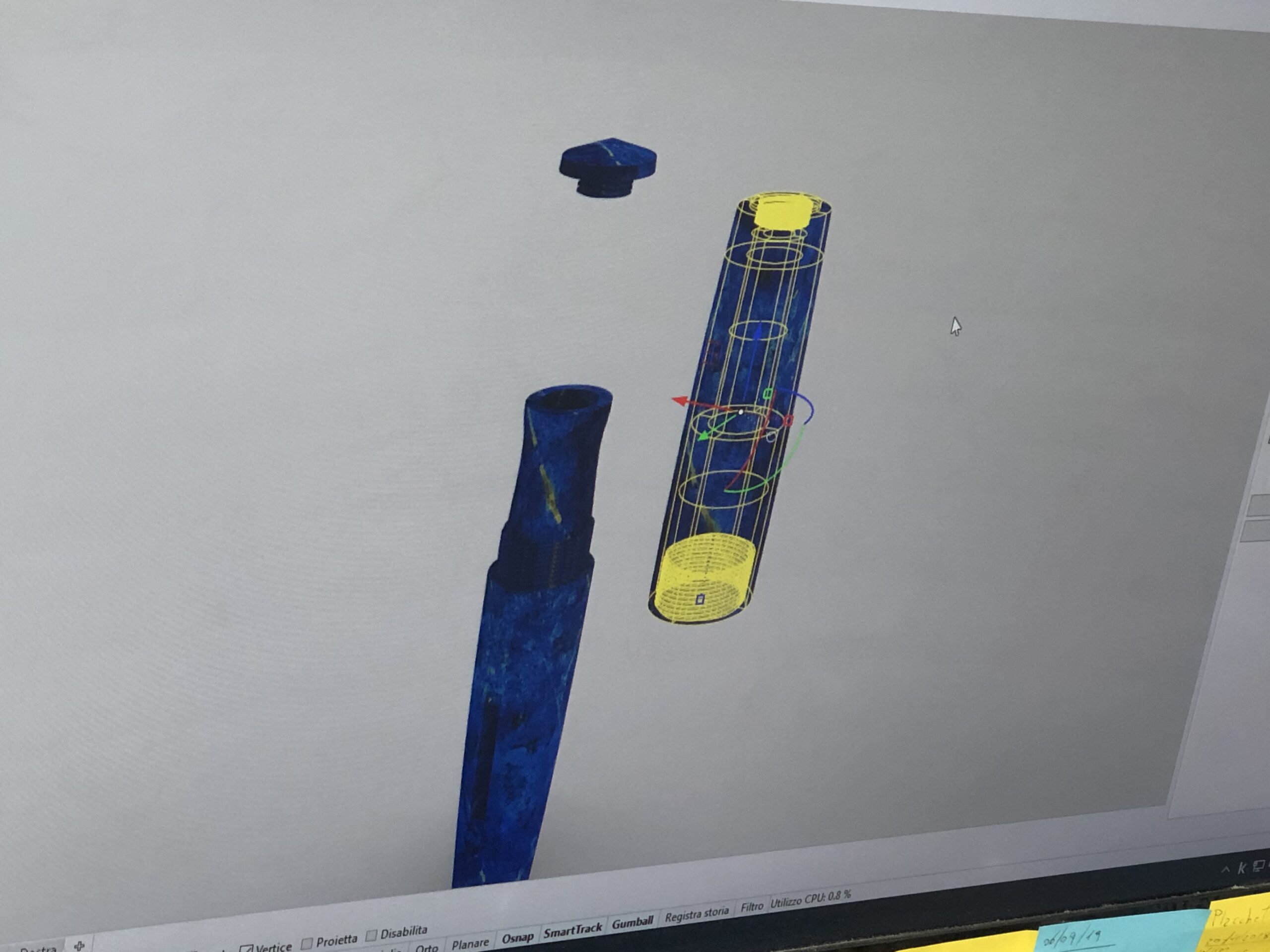 The drawing, ported to CAD software, allows us to closely aproximate reality before creating the first prototypes.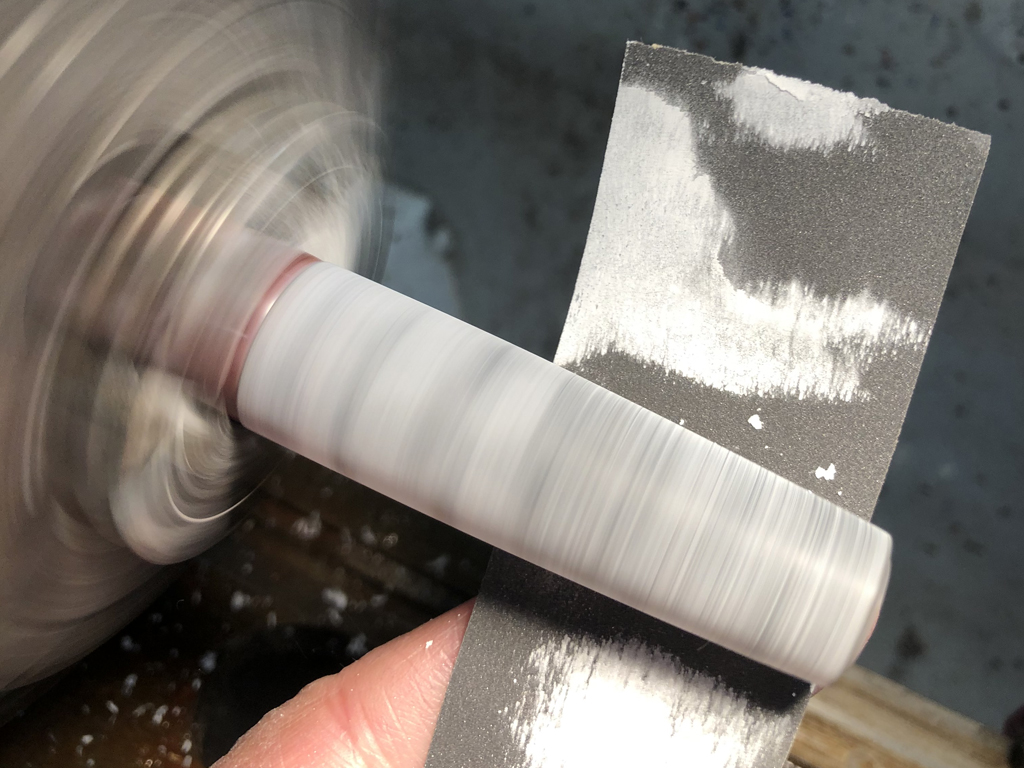 Once the single piece has been made, we polish it, starting with abrasive papers that are gradually finer and finer.
The polishing, executed by hand with brushes and polishing pastes of various shades brings the surface to a mirror shine.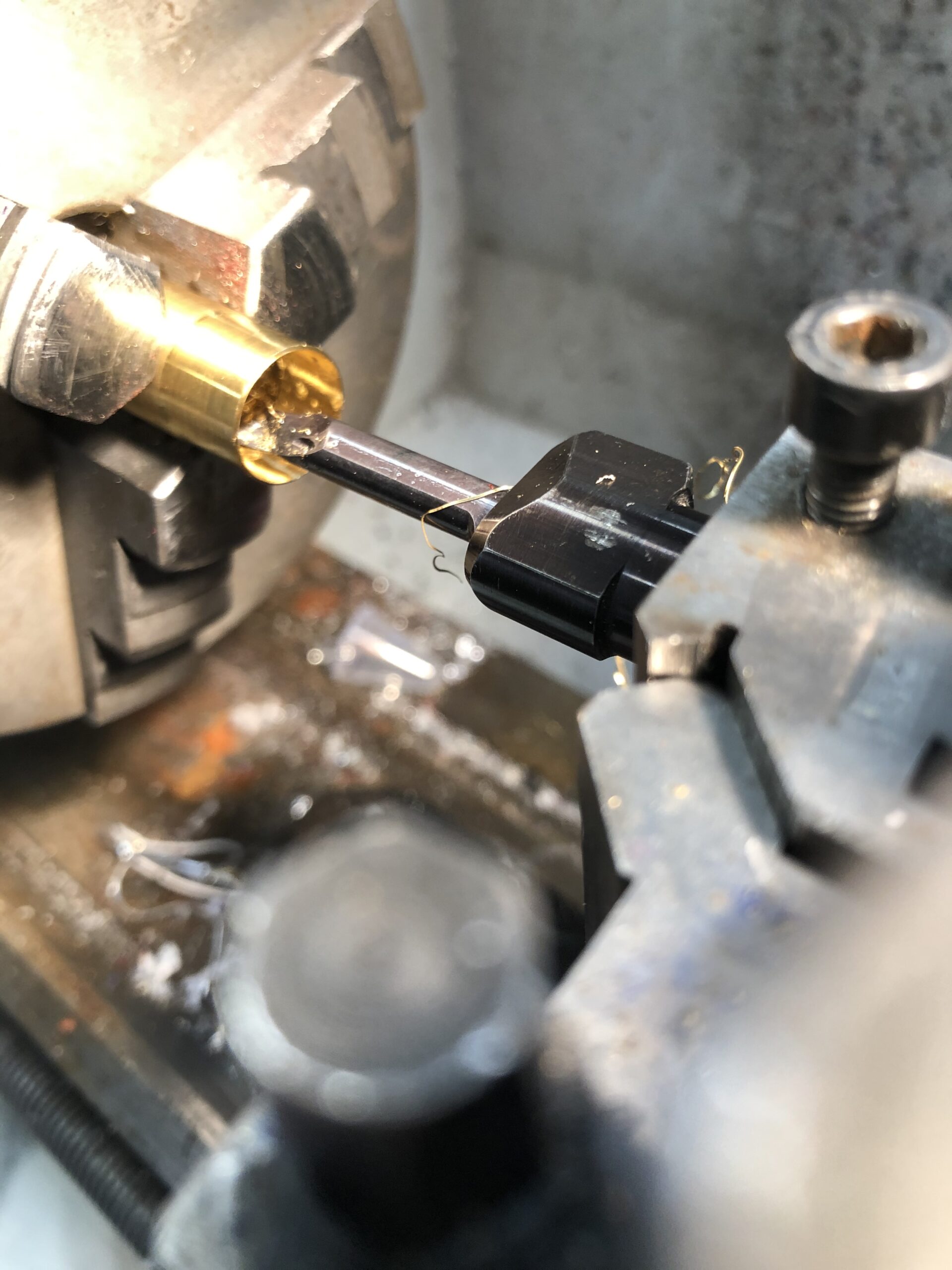 The manufacturing of the brass ring that subsequently tightens the nib and feeder into their housing is done on a lathe.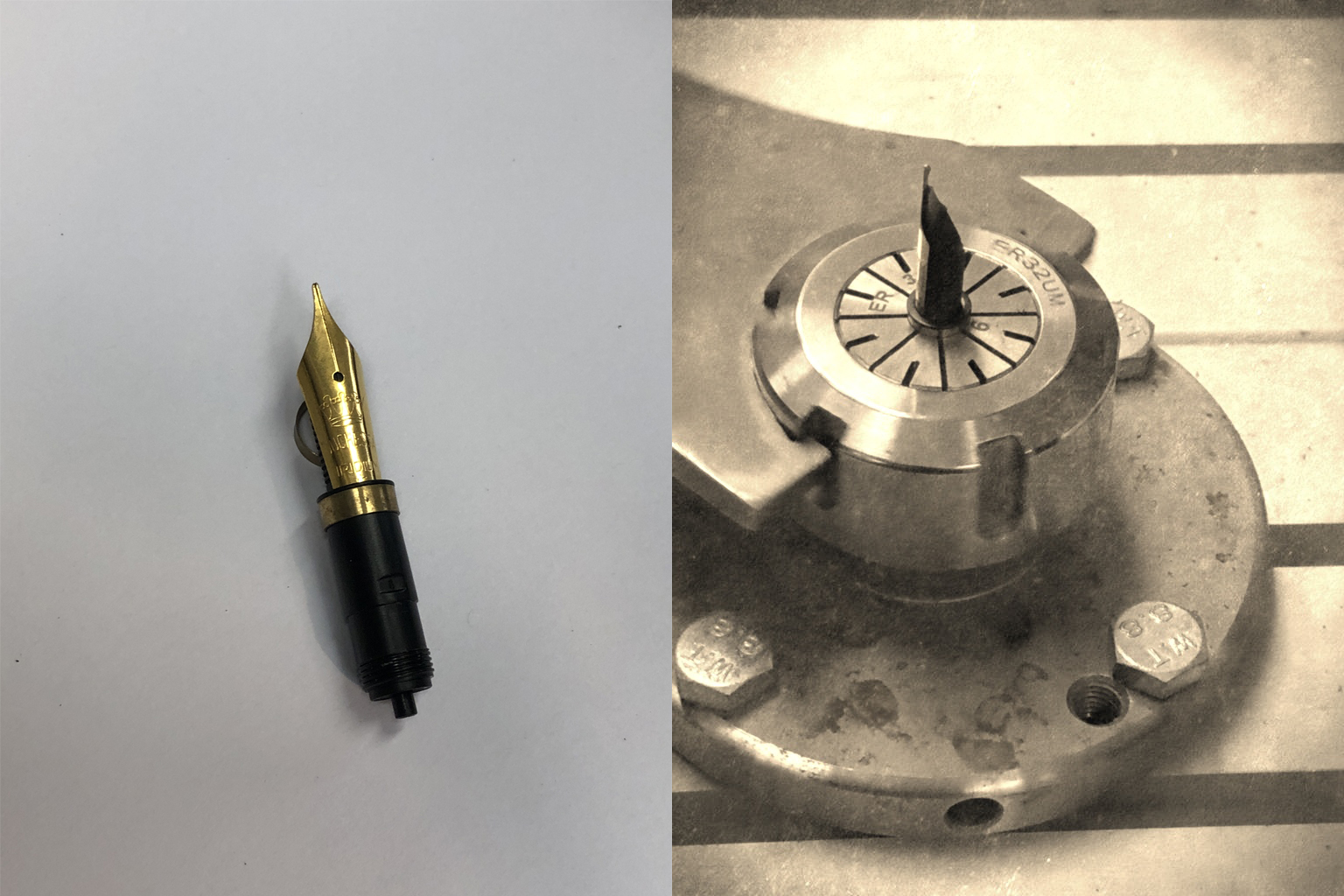 The brass ring is tightened manually using a "ER" pliers.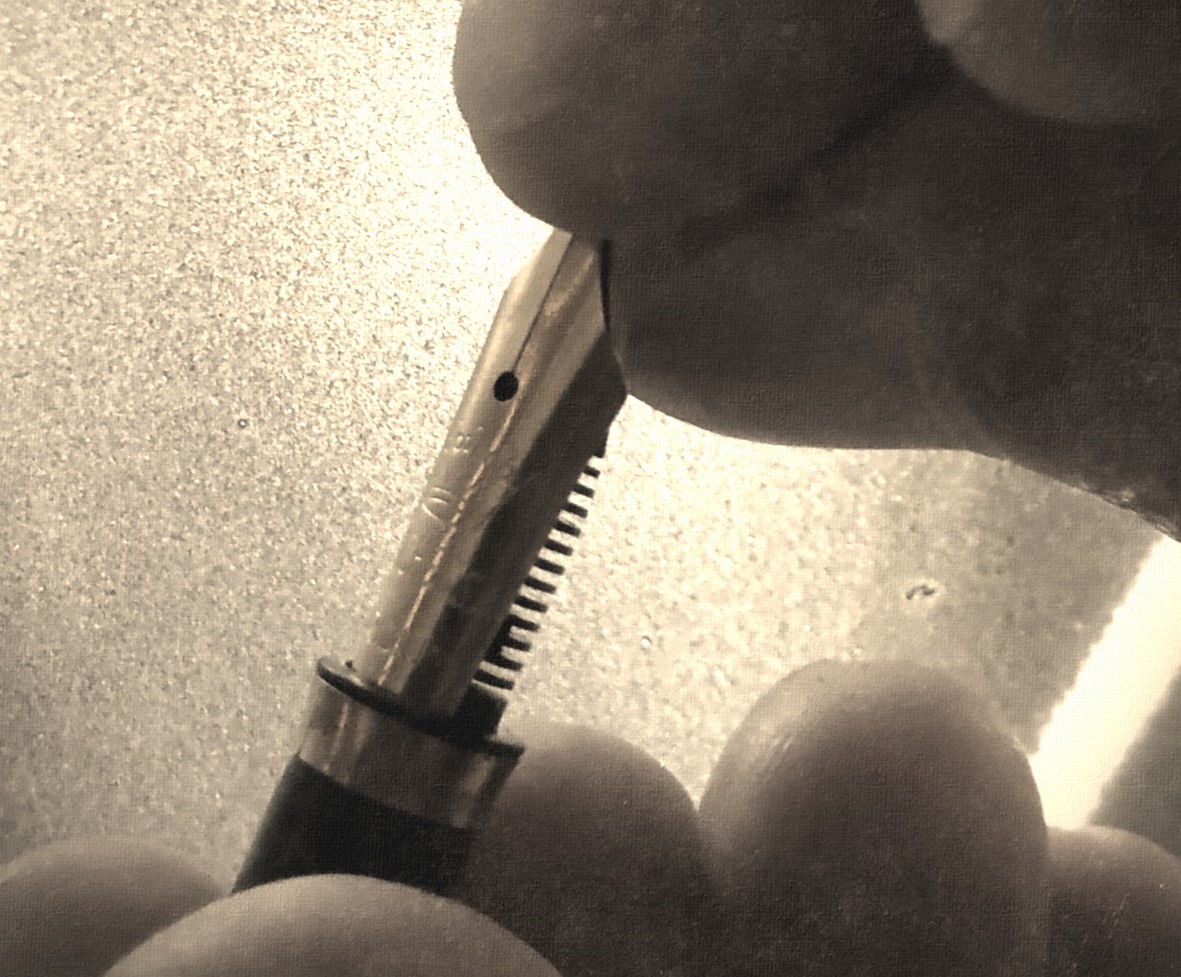 Most importantly, the tuning.  Each nib is "adapted" to its housing rigorously by hand: it is positioned through the exertion of a very light hand pressure until it reaches the optimal position before the next check.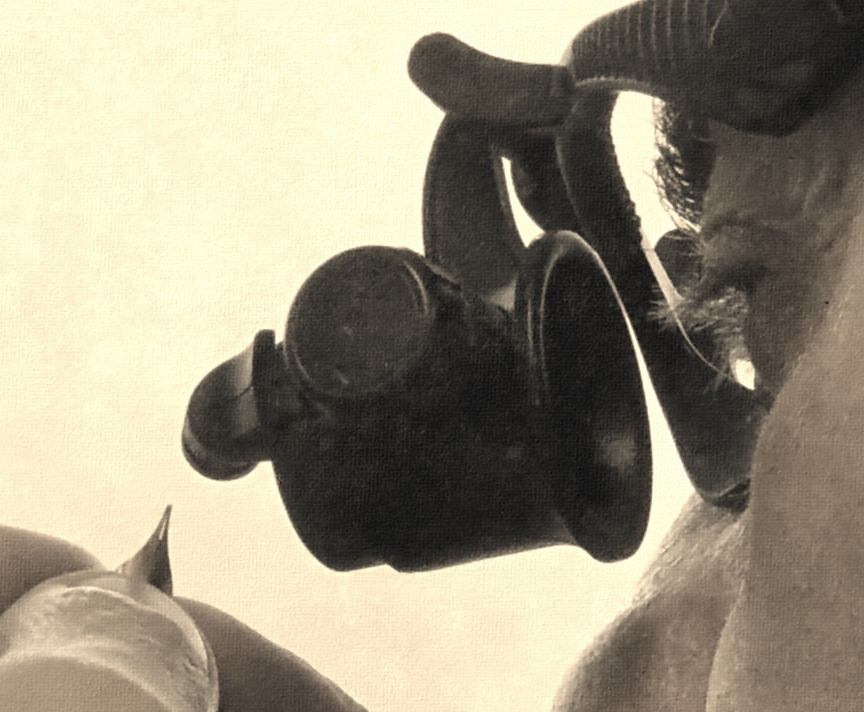 With a monocle it is checked if geometrically the nib arrangement is correct before the last test with a transparent ink.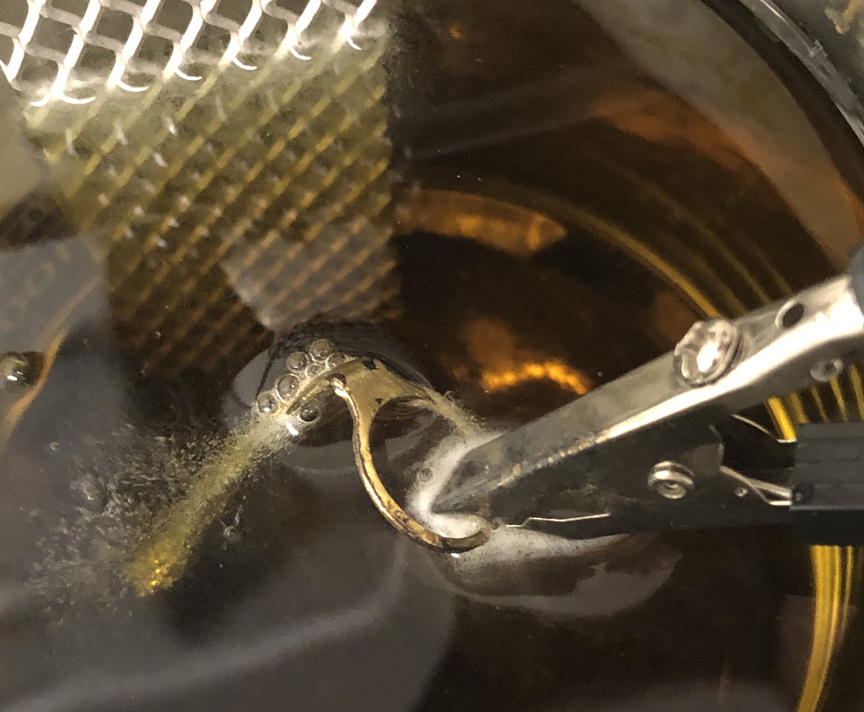 The vintage accessories then mounted on the pen are previously thick galvanized after being cleaned.