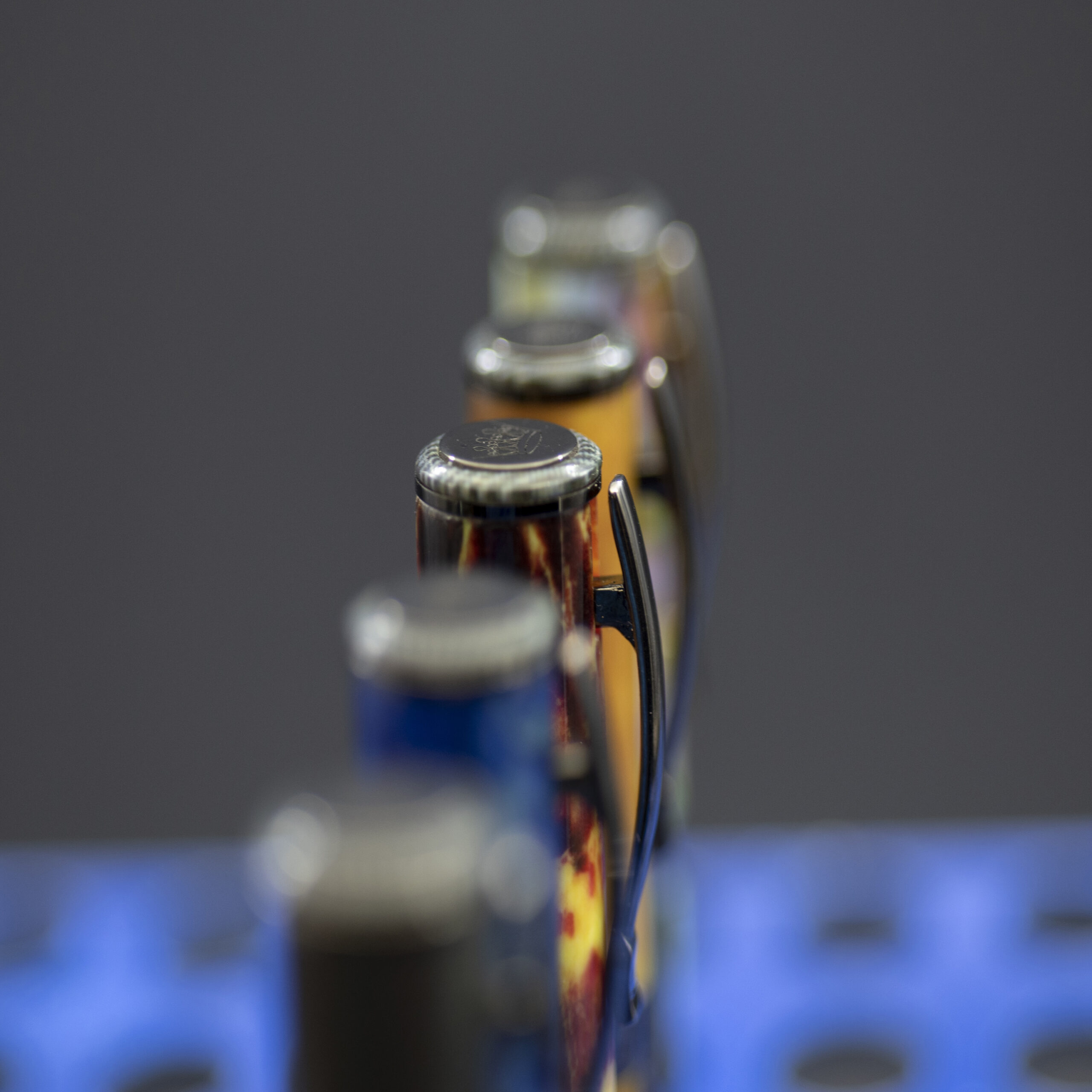 The clip with an arched profile has a teaspoon-shaped end part typical of the 1920s, galvanically treated with ruthenium or palladium.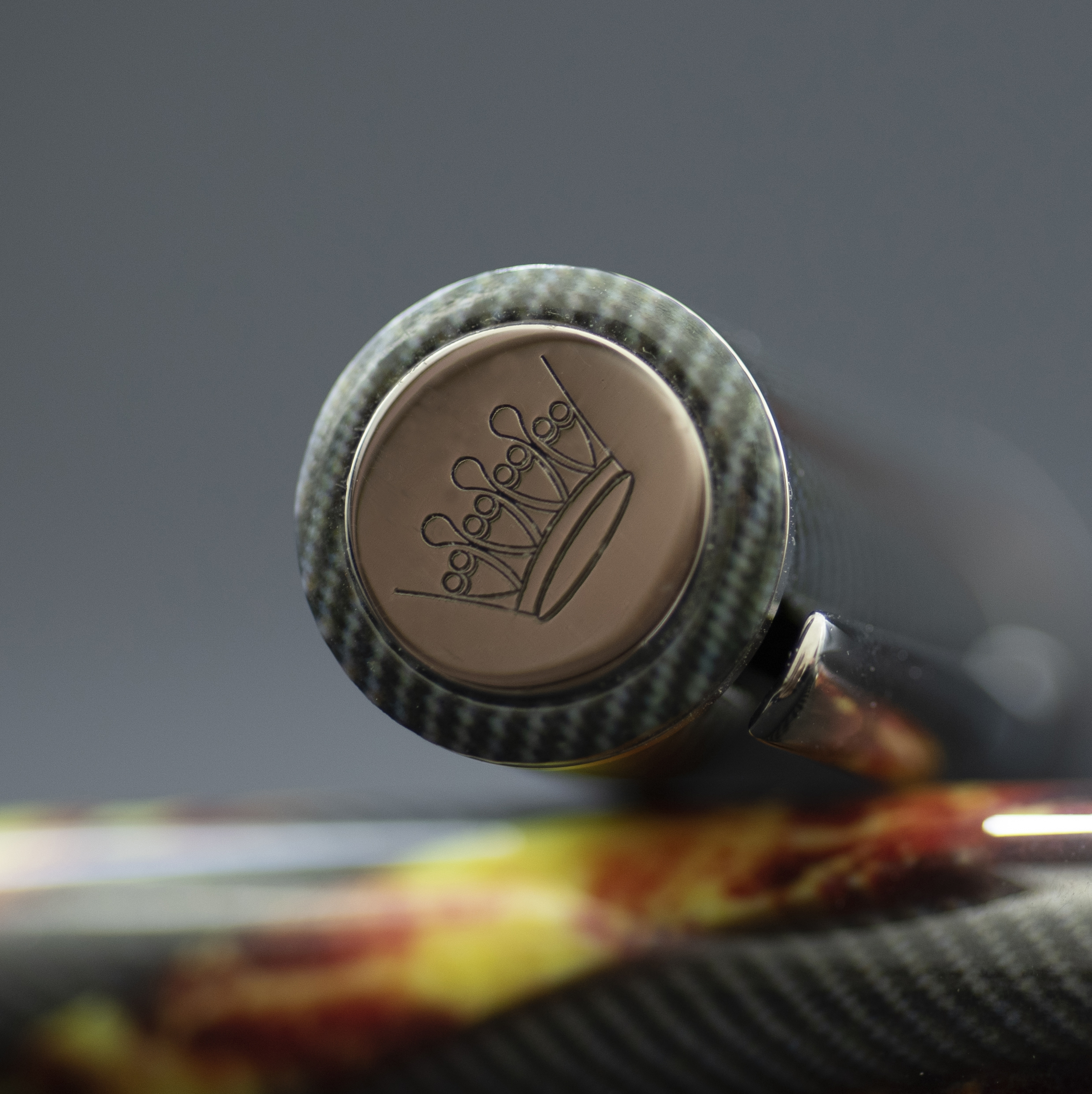 The cap head with carbon fiber texture is embellished on the top by the Duchessa 1935 crown engraved on galvanized metal.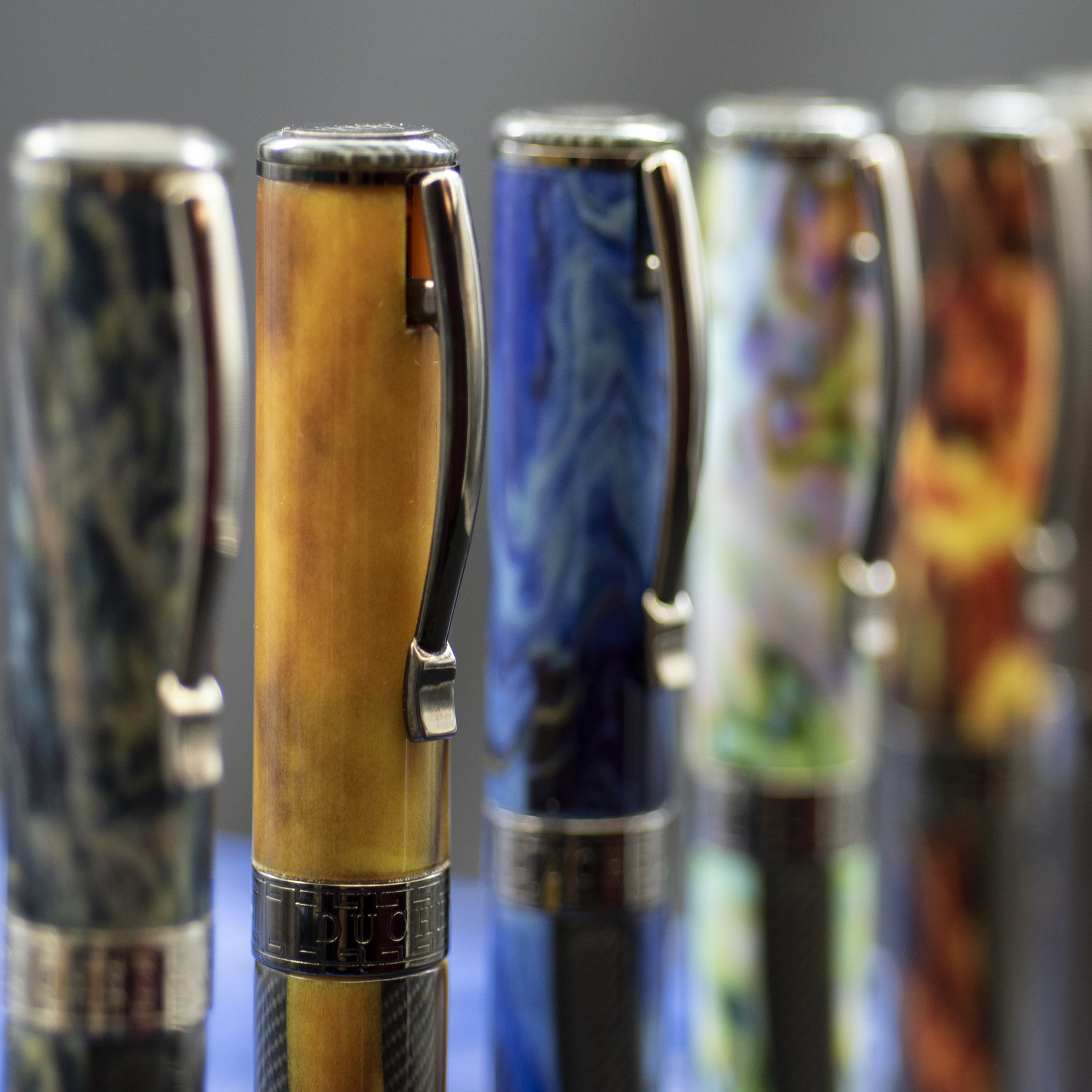 Each metallic finish of the Elements pens,conical tip,finely engraved band with stylized symbols with the Duchessa 1935 logo.