As Yin mixes with Yang, ink binds with paper in harmony with our thoughts to achieve inner peace.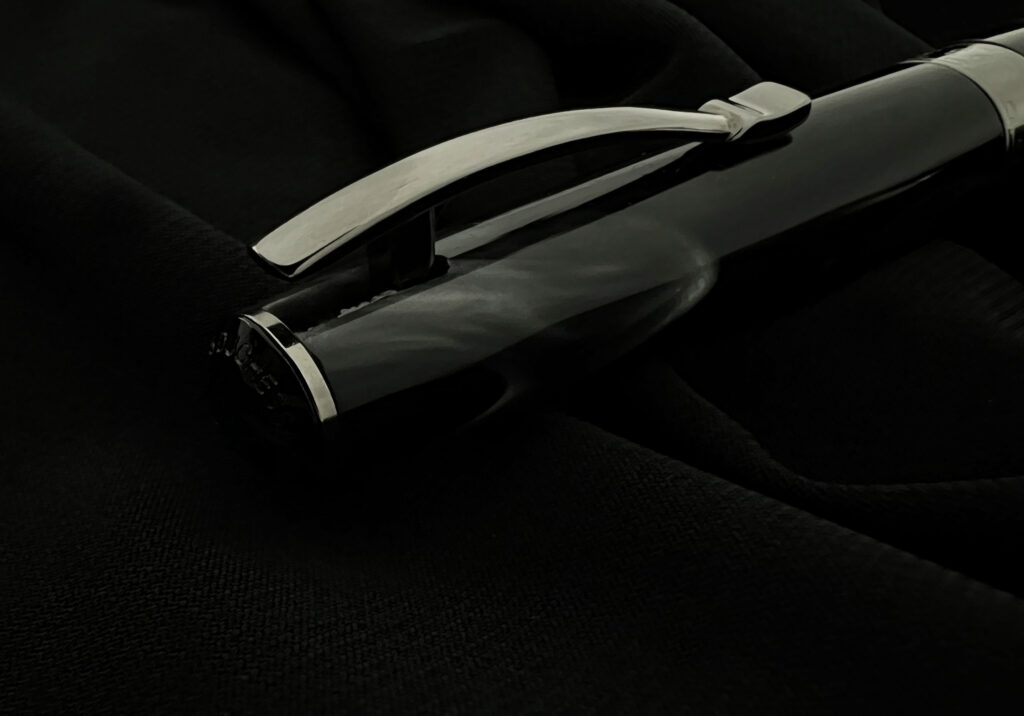 Each of the Tao pen's metal trimmings, tapered tip, finely engraved vertex with stylized Duchessa 1935 logoed symbologies, and arched profile clasp with a spoon-shaped end typical of the 1920s has been electroplated with satin-finished ruthenium, rose gold, and palladium.
Duchessa 1935 presents its new line dedicated to Tao with a sphere/roller carved from a turned resin bar where white blends with black creating a movement that represents the path, the becoming, the opposite, the complementary.