INTERNATIONAL
WARRANTY
Each Duchessa 1935 product is crafted with maximum care and checked from its design through the shipping process. 
The Duchessa 1935 warranty covers any material or manufacturing defects and provides for the free correction of identified defects for a period of two years from the date of purchase.  After this period, Duchessa 1935 will execute any needed repairs for a fee.  Defects and damage caused by negligence, improper use, normal wear, non-approved alterations, disassembly or repairs performed outside the official customer service are excluded from this warranty.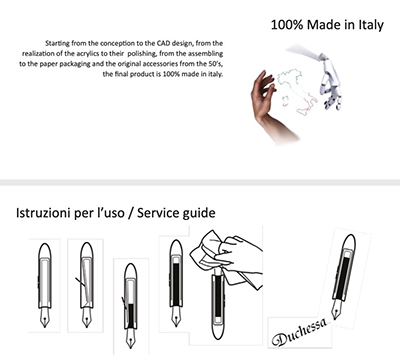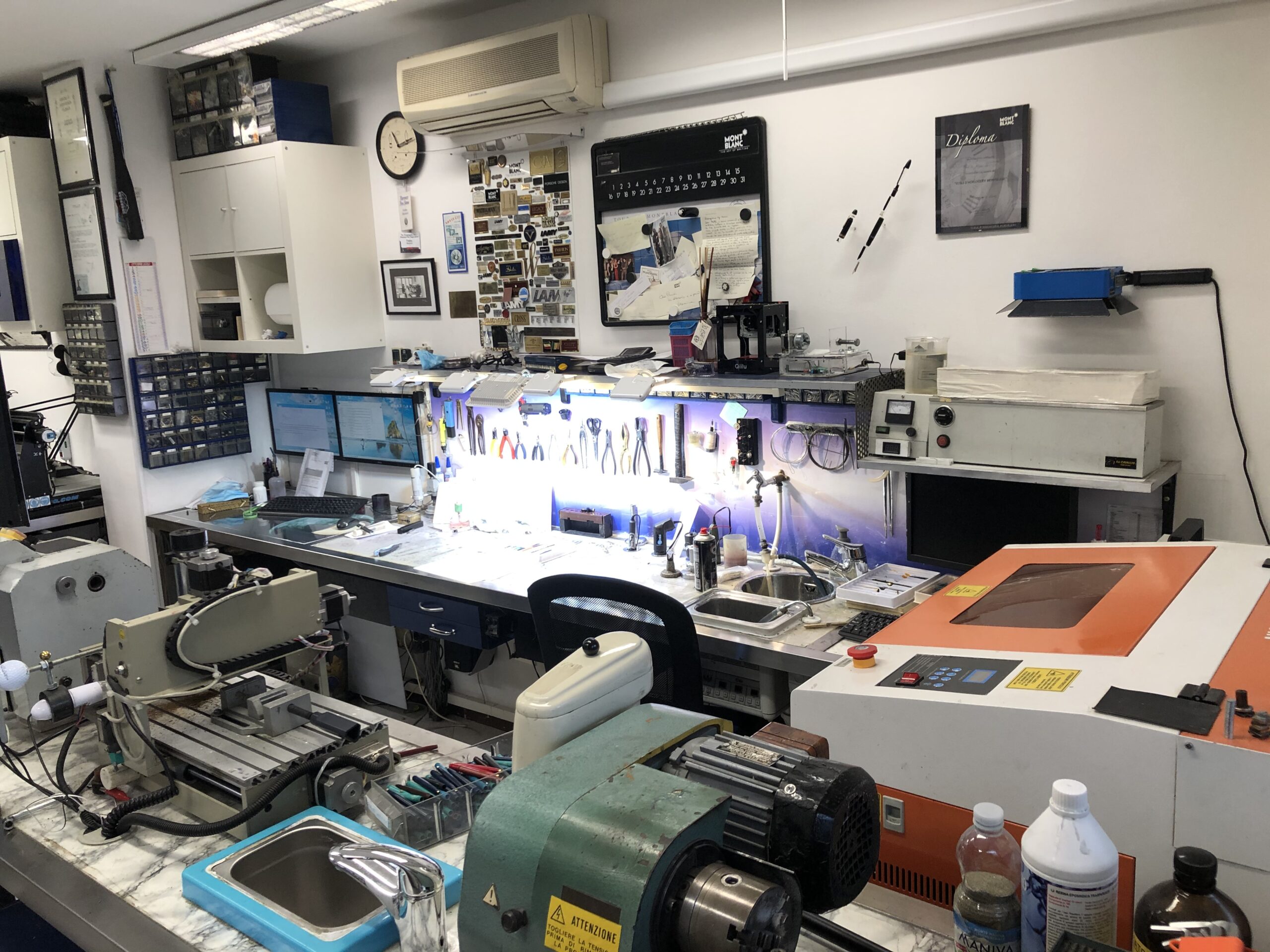 SERVICE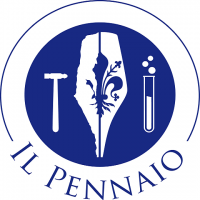 Any service work is executed by the historical workshop "Il Pennaio" in Florence, Italy,  where, as in ancient workshops, the artisanal mastery of the craftsman, dedicated and passionate about fountain pens of all ages, meets the support of the most advanced technologies.